If your school district is using an LMS like Canvas or Schoology, here are three ways ClassDojo can supplement your family communication, kid-friendly engagement, and classroom management this year:
1.) Keep families in the know
Use Class Story to share a daily schedule, calendar of events, and lessons and assignments with families. ClassDojo is the preferred platform for parents to stay connected with their child's classroom.
2.) Keep lines of communication open
Use Messaging to send announcements and 1:1 messages to parents — instantly translated into 35+ languages. ClassDojo is the easiest way to stay in contact with families when remote.
3.) Keep students engaged and supported
Post links in your LMS to ClassDojo's Big Ideas series for social-emotional learning videos and activities. Use ClassDojo for your read-alouds, weekly reflections, and photos, so students feel connected to your community even when you're apart. You can even use feedback points to keep students engaged remotely!
How do I add a link to ClassDojo in Canvas?
Make a homepage on Canvas with links to ClassDojo by saving an image (like this one of Mojo!) and uploading it to your page. Once you drop in the image, hit the link icon and then select "external link." When students click on the linked image, it will take them straight to ClassDojo if you use your Class Link!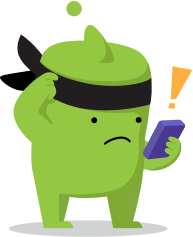 Can't find what you're looking for? Check out our video tutorials and webinars here!
Still have questions? Get in touch! Email us at hello@classdojo.com