How does the verification process work?
While we await the final regulations from the California Attorney General's office regarding verification, ClassDojo currently verifies requests for access, correction, and deletion by requiring that any ClassDojo user send the request either through email to privacy@classdojo.com using the same email address they used to set up their ClassDojo account, or that they make their request here. Please note, that we may ask you to further verify your identity before taking further action on your request, for example by requiring you to provide acceptable forms of personal identification.
Additionally, for any deletion requests, we will follow a two-step process: First, we will verify the written request as set forth above, then we will require that a second written confirmation be sent confirming that they want their personal information deleted.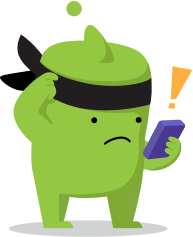 Still have questions? Get in touch! Email us at privacy@classdojo.com