If you are missing a class, you will first want to check in the "Archived Class" section of your account. If the class is there, please check out these instructions to unarchive the class.
If the class is not listed under your "archived classes", you will want to verify that you are logged into the correct account. You can do this by clicking on your profile icon in the upper right-hand corner and going to your "Account Settings" page to verify that the correct email address was used to log into your current account.
If these two steps do not work for you please reach out to us directly at hello@classdojo.com for assistance. In your email, please include the following so that we can get this sorted out for you as quickly as possible:
A screengrab of your "Account Settings" page when logged into your account

Name of the class you are missing

Names and email addresses of any shared teachers connected to the class

If possible, the email address of a parent or two connected to the class.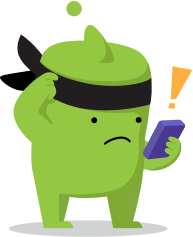 Can't find what you're looking for? Check out our video tutorials and webinars here!
Still have questions? Get in touch! Email us at hello@classdojo.com