When your child customizes their monster through their student account, the monster will display in the child's connected classes as long as the teacher has not previously changed the monster on their end first.
If your child's customized monster is not displaying in class, you will need to ask the child's teacher to correct this on their end. Here are some instructions you can pass along to your child's teacher:
Open your class on the ClassDojo website

Click on "Options" in the upper right corner of the page and select "Edit class"

Find the student under the "Student" tab whose customized monster is not displaying correctly and click on their name

Click the monster on the left side of the window

Click "Restore student-created monster" at the bottom left of the next window
If your child's teacher is having an issue with this, please have them reach out to us at hello@classdojo.com for further assistance!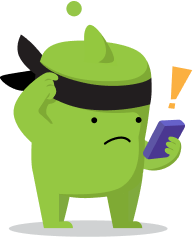 Can't find what you're looking for? Check out our video tutorials and webinars here!
Still have questions? Get in touch! Email us at parents@classdojo.com