Web, iOS, Android
From the Web
At the top of the page, you will see any saved drafts under "To Do" (Please Note: You can click "View All" to access additional drafts.)

Click "Edit" next to the draft you would like to make changes to

When you are finished editing click "Close" to exit the post, "Save" to mark it as a draft, "Delete" to delete the post completely, or "Hand in" to submit it to your teacher for approval.

Can't find what you're looking for? Check out our video tutorials and webinars here!

Still have questions? Get in touch! Email us at students@classdojo.com
iOS
Tap on the name of the class that you have saved the draft to.
Under "Drafts" you will see all saved drafts. Tap the draft you would like to edit.
Tap "Continue editing" to access the draft.

Tap the paintbrush to access the tools to edit the draft, edit the caption, or the red microphone to add a voice recording.

When you are finished editing you can either click on the blue downward arrow in the upper left-hand corner to keep the post as a draft or you can press the blue paper plane button in the upper right-hand corner to submit the post to your teacher for approval

Can't find what you're looking for? Check out our video tutorials and webinars here!

Still have questions? Get in touch! Email us at students@classdojo.com
Android
Tap on the name of the class that you have saved the draft to

Under "Drafts" you will see all saved drafts. Tap the draft you would like to edit.

Tap "Continue editing" to access the draft

Tap the pencil to access the tools to edit the draft, the caption to edit the caption, or the red microphone to add a voice recording.

When you are finished editing you can either click on the black downward arrow in the upper left-hand corner to keep the post as a draft OR you can press the blue paper plane button in the upper right-hand corner to submit the post to your teacher for approval.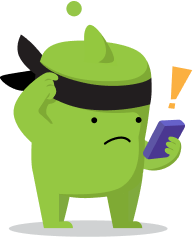 Can't find what you're looking for? Check out our video tutorials and webinars here!
Still have questions? Get in touch! Email us at students@classdojo.com