There may be a few different reasons why you unable to log into your account.
To start with, please check the status of our website here: https://status.classdojo.com.
If our site seems to be working and you're still having trouble accessing your account, please try the following options
Reset your password

here

.

Check your Internet connection. Toggle between WiFi and cellular data to ensure you have the strongest connection.

Make sure that you have allowed ClassDojo to access your cellular data. (This will be in your device's settings under ClassDojo.)
If those troubleshooting tips do not resolve the issue it could be that you created your account using a different email address than the one you are trying to use. Try logging in using all of the other email addresses you have.
If you need additional support locating your account and logging in, please contact us at parents@classdojo.com. Be sure to provide the first and last name associated with your account along with any emails you may have used to sign up.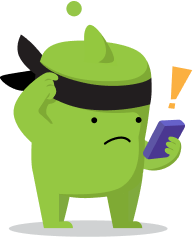 Can't find what you're looking for? Check out our video tutorials and webinars here!
Still have questions? Get in touch! Email us at parents@classdojo.com