If your parent code is not working, it might be that it is not a valid code.
Parent codes start with a "P" and are 7-9 digits. If your code does not match this formula, please contact your child's teacher for the correct code. For security reasons, only your child's teacher is able to provide you with a code to connect to their class.
If the code does follow the correct formula and it is still not connecting you to your child's class, please contact us at parents@classdojo.com. Be sure to include your parent code, your teacher's name, and the name of the child the code should connect you with in the email.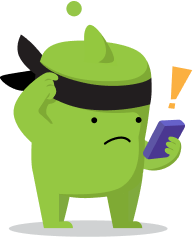 Can't find what you're looking for? Check out our video tutorials and webinars here!
Still have questions? Get in touch! Email us at parents@classdojo.com