If you've given points and they've disappeared from your class, or students have disappeared from your class(es), please first check with your co-teachers to see if they reset student's points and/or have removed any students from the class.
Please Note:
There is no way to undo a point reset as this is a permanent change. Also note that if you're sharing a class, any point resets will reset points for ALL users of that class.

Resetting point bubbles will set point bubbles back to 0, but it does not remove points from Reports.
If you're using the ClassDojo app, please be sure to check your Internet connection, and ensure that you're connected to your WiFi or data plan when you're awarding points. Try testing by switching between WiFi and data, and test from home to help eliminate your school's connection/firewall as the issue.

If you have followed all of these steps and are still experiencing issues, please submit a request for assistance here. We'll help you right away in determining the cause, and in setting up your system to work properly.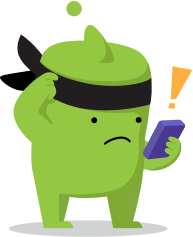 Can't find what you're looking for? Check out our video tutorials and webinars here!
Still have questions? Get in touch! Email us at hello@classdojo.com