There may be a few different reasons why you can't log into your account.
You can always check the status of our website here: https://status.classdojo.com.
If our site seems to be working and you're still having trouble accessing your account, review a few possible options:
-Are you getting an error that your email or password isn't recognized? Try resetting your password here.
-Are you still getting an error saying your email isn't recognized or that the app is unable to communicate with our servers? Please check your Internet connection. Are you successfully connected to the Internet or do you have service on a mobile device if using a data plan? Try toggling between WiFi and cellular data to get the strongest, most stable connection.
-Are you getting an error on the app which reads "We had some trouble logging you in. Please try again shortly"? This usually happens if you have not allowed ClassDojo to access your cellular data. To resolve this, please go to your phone's settings and select ClassDojo. Enable ClassDojo to access your cellular data from there.
If you continue to have issues where our system is reporting that your email or password is incorrect, there are two likely reasons your account is not recognized:
You created your account using a different email address than the one with which you're trying to use. Try logging in using all of the other email addresses you have.

There is a typo in the email address you entered when creating your account.

If the application or website is unable to recognize your other email addresses (see #1), please subject a request

HERE

.

Be sure to provide the first and last name associated with your account.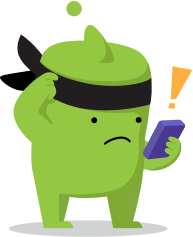 Can't find what you're looking for? Check out our video tutorials and webinars here!
Still have questions? Get in touch! Email us at hello@classdojo.com