Parents should be able to see two weeks' worth of point reports for their child's class.
If you are unable to view points your child has received at school, it could be because:
Your child's teacher hasn't awarded any points yet. Check with the teacher to be sure that they've awarded points for the week you're viewing.
Your child's teacher has elected to not share points with parents. Check with the teacher to see if this is the case and if they would be able to change their settings to share all points with parents.
If you're still having an issue viewing your child's report after checking on the above, please drop us a line at parents@classdojo.com for assistance.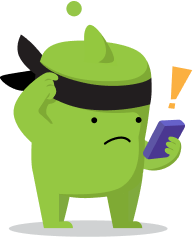 Can't find what you're looking for? Check out our video tutorials and webinars here!
Still have questions? Get in touch! Email us at parents@classdojo.com